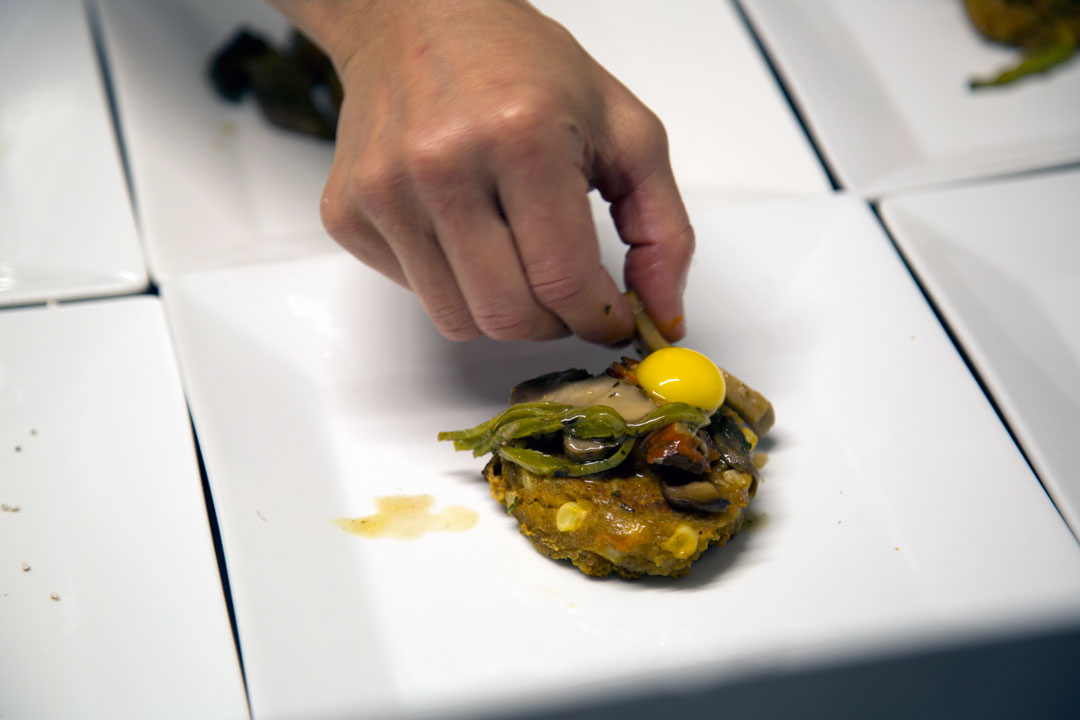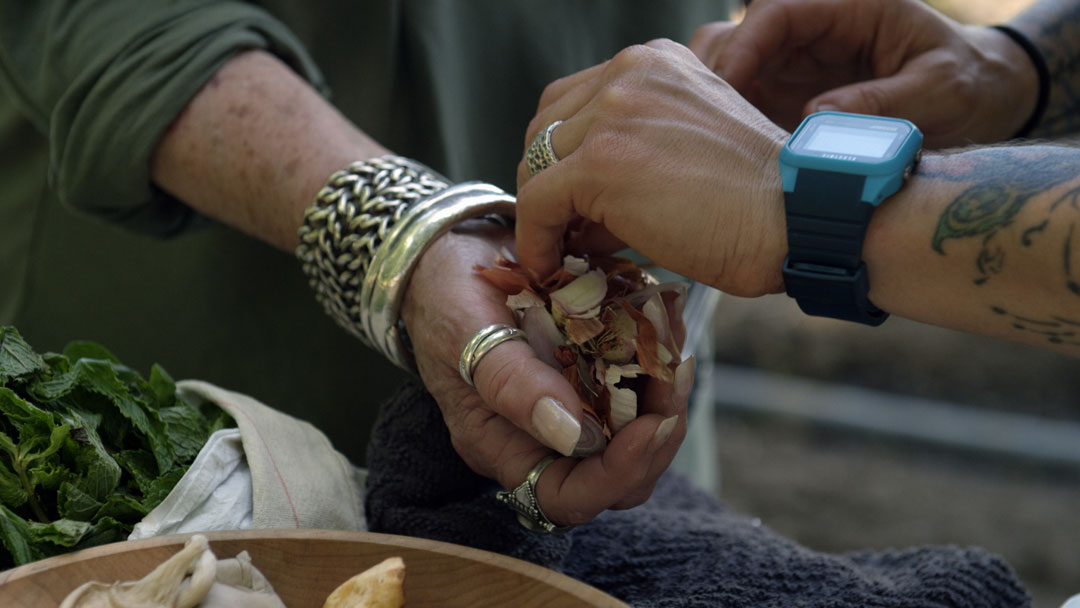 Celebrating the Bounty of Capay Valley - A Tribute to Chef Loretta Oden's Work to Preserve Indigenous Food Traditions
At our July 8, 2016 event, Chef Caesare Assad prepared a 5-course Native American-inspired meal with some guidance from her mentor, acclaimed Potawatomi Chef Loretta Barrett Oden.
Chef Assad created a meal designed to pay tribute to her mentor with an interpretation of Chef Oden's traditional Native American recipes. The meal featured Seka Hills wine and olive oil, heirloom vegetables from Full Belly Farm, and locally sourced salmon, quail egg, and bison.
At the event, guests had the chance to sample traditional Native American dishes that can't be found anywhere else in the Bay Area. We are proud to have assisted Chefs Assad and Oden in their goal to preserve Native American food traditions while introducing the cuisine to new audiences.
MENU
Course 1
Tohono O'odham White Tepary Bean Hummus Sunflower, Cholla Buds, Yucca & Chia Cracker
Course 2
Fennel & Honey Cured Nisqually Chinook Salmon Pickled Peas, Sweet Corn Salad, Summer Squash, Cilantro Oil
Course 3
Sweet Potato Griddle Cakes Wild Mushrooms, Cactus, Quail Egg, Popped Amaranth, Chipotle
Wine Pairing: Seka Hills Viognier, 2014
Course 4
California Bison, Juniper and Dried Tomato jus, Seabeans, and Heirloom Potatoes, Almond Wood Smoke
Course 4 (Vegetarian Option)
Sweet Corn Polenta & Smoked Potato Gratin Pureed Cashew, Summer Vegetable Ragout, Dried Tomato
Wine Pairing: Seka Hills Tuluk'a, 2012
Course 5
Summer Nuts & Berries Chocolate, Wild Plum Syrup with Honey Sweetened Pine Needle and Lemon Verbena Tisane
About Chef Caesare Assad
Heavily influenced by food sovereignty and the relationships between the environment, workers, and consumers, Chef Caesare Assad has woven those foundational tenants into her 15+ years as an executive chef, general manager and program director. With certifications in personal training, nutrition and facilitative leadership, Chef Assad is focused on enabling relationships across the complex food system that make healthful food readily accessible and economically viable for both producers and consumers.
As a Co-Founder of The Cleaver Group, she helps her clients navigate and design food programs with purpose.
Other food-related leadership work includes job skill training, program design, food & nutrition education for high-risk populations, healthy eating in retail, restaurant build out and operations, employee wellness and engagement, and non-profit operations.
About Chef Loretta Barrett Oden
Acclaimed Chef Loretta Oden will be assisting in the preparation of this meal and guests will have the chance to speak to her at the pop-up dinner.
Chef Oden, host of New England Emmy-winning TV series, Seasoned With Spirit, has been featured on "Good Morning America," "The Today Show," "In Food Today" and "Cooking Live" and in the New York Times, Prevention Magazine, Sunset, Veranda, Food Arts, and National Geographic Traveler. She also served as a guest chef in the Robert Mondavi "Great Chefs" series and the 2006 Taste3 Celebration in Napa, and on Barbara Pool Fenzl's public television series, "Savor the Southwest."